Dear Friends,
Greetings from Nepal!

As you all know, the global-pandemic did not stop on the borders to Nepal and we find ourselves in a lock-down since more than one month by now and it has been extended until May 7th.

This is a big challenge for all of us and we are trying to cope as best we can and continue the support for our beneficiaries.

It is very difficult to know how this crisis will unfold in Nepal and what the long-term consequences will be, but we have prepared an austerity plan for the coming months to make sure that our beneficiaries will not suffer from food-insecurity and hunger.

It is not all that bad here. The chronograph says 54 people have been infected with the virus and 16 of them have recovered completely in Nepal but we have not seen an urgent enough escalation in testing and contact tracing and these figures could be widely underestimated. However there are no deaths.

There is a real danger that more people could potentially die from the economic impact of Covit-19 than from the virus itself. It is our MISSION to prevent the horrible suffering that is caused under these circumstances and we are more motivated and inspired than ever to do what is in our means support and protect the most vulnerable and at risk!

We have been trying our best to do what we can at various times. As soon as news broke out , the first thing we did was to take aware our beneficiaries about the Corona Virus, the way its infected, the symptoms and ways to prevent.

Followed by this we started in the process of General Awareness for everybody around through our social media (Organization and personal of our board members and staff).

Post the lockdown, there were various reports that people were stuck in Pokhara city (where our organization is based). They could not go to their homes and with the closure; they started to worry about hunger.

The government tried to provide some relief but the number became too large as time progressed. The lockdown got extended as the numbers increased and people started getting anxious and worried that they'd die of hunger than the virus itself.

We therefore decided to feed them people and their children in coordination with the local government. Till date we have fed 1600 meals to the most underprivileged and marginalised of them all.



Also staying true to our work, we found the other important aspect of concern was the kids below 1. These children would have no other means than 'mother's milk' and imagine the case, when the mother is herself half fed! We therefore distributed "Litto" (a porridge like butritive food for kids) to 35 mothers.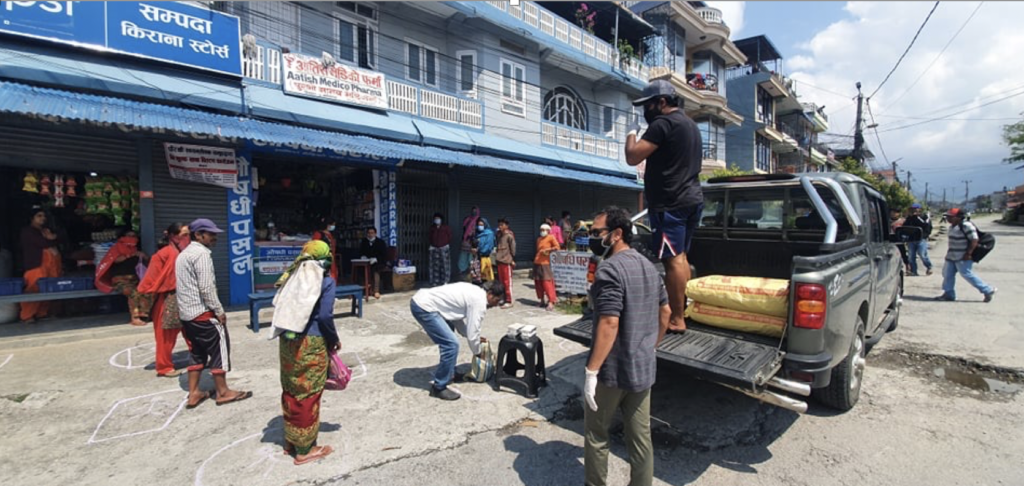 These are very difficult and challenging times in deed and all of us have to up the ante. In Nepal people find it easier to go into survival-mode and we are ready to make personal sacrifices if the situation is requiring this. But for the poorest, "survival-mode" is their reality since long and they can't survive with less than what we are providing them, lest hunger and misery will knock on their doors.

In the name of our beneficiaries we humbly request for your support! Please donate whatever you can at this stage! Our work is more important than ever and we need your support to continue our work and if ever possible increase our support for our target-groups in the difficult times ahead.

Thank you!

Surendra & the TEAM